Runner-Up at Summer Jam
6/29/14 - 02:41 PM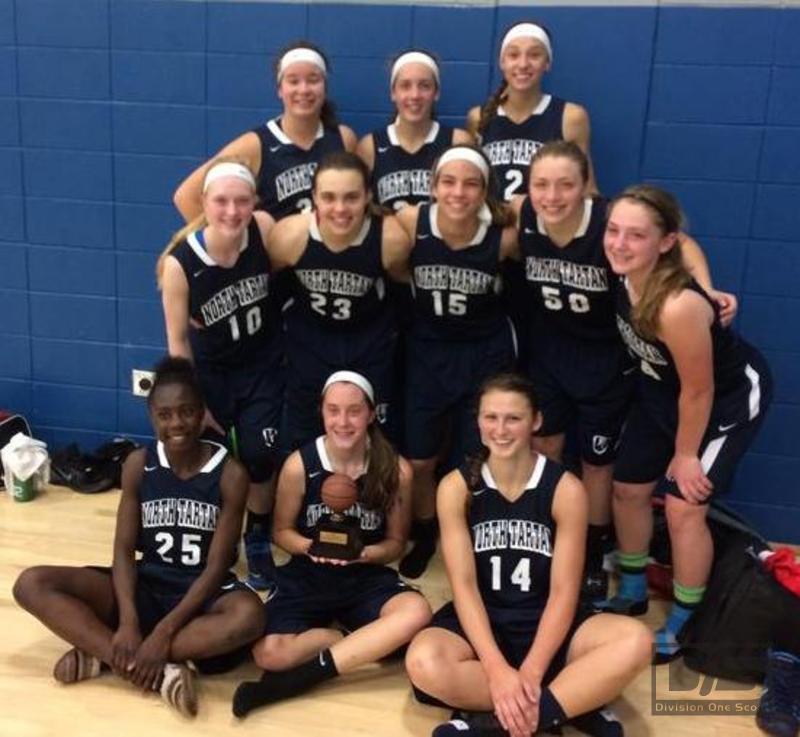 North Tartan 14U West knew it had a really tough bracket at Summer Jam 2014 but this team was more than up for the challenge. Tough defense, timely big baskets, and unselfish play again helped this team advance after each tough match-up. Friday night, Lydia Rutten's 10 points and Tori Andrew's 3pt shooting helped NT14W survive a tough opening round game with a 44-32 win over ND Pro 15U. Up next was Metro Stars 15U, ranked 6th in the 2016 class and NT14W came to play. Intense defense held a really good team to just 37 points. Halley Busse's 9 points and Kelsie Cox's 8 points led the way. The semifinals led to none other than MN Fury 2017 Blue who had won the previous 2 events. NT14W battled the first half down only 1 point at half. The Fury came out the second half and almost immediately took a 12 point lead but NT14W let their defense create their offense in a come from behind 58-50 win. Gabi Haack's 12 points and Cox's 11 points led the way in the win. The championship then became an all North Tartan championship as NT14W would face NT 14U in the Lake Calhoun Championship. NT14W held their own but lost down the stretch 36-46. Sidney Wentland led the way with 6 points but the team only shot 31% as a team in the loss. North Tartan 14U West had a tough draw in this bracket but worked hard all weekend earning a high finish in this tournament. NT14W finishes with a 16-4 record through June, never finishing less than 3rd in any tourmanment thus far. Up next is July, featuring all NCAA-certified events that will continue to challenge this team. After a short trip to Ames, Iowa, the team will travel to Tennessee to play in two events. First will be the Showtime Unlimited South event in Clarksville, TN followed by the Battle in the Boro tournament in Franklin, Tennessee. The team will then come home to battle in the North Tartan Meltdown to finish this AAU season. Keep up the great work and keep battling together!!
---
3-1 at Summer Kickoff Classic
6/2/14 - 01:10 PM
North Tartan 14 West had another great weekend against elite competition. NT14W went 2-0 in a tough pool beating MN 36ers 10th 67-16 and All Iowa Attack 9th Nike 44-43 in a nailbiter. In the opening win vs. the 36ers, all 10 kids that played scored. Erin Norling led with 14 points followed by 10 points from both Alayna Johnson and Brooke Tonsfeldt. In the grueling win over AIA, Tori Andrew led with 9 points followed by Halley Busse's 8 points. NT14W then advanced to the championship bracket with an opening rematch against the MN Fury. Defensively, NT14W was really, really good. Offensively, not a lot went good totaling a season low of 24 total points. No player for NT14W scored more than 4 points in the 24-40 loss. In the 3rd place game, NT14W jumped on Metro Stars early and never looked back winning 61-47. Tori Andrew led with 14 points and Brooke Tonsfeldt had 10 points in the win. Congratulations to Lydia Rutten, Feyisayo Ayobamidele, and Sidney Wentland who all advanced to the State Track meet this weekend from their sections. Best wishes at State next weekend!! The team is now off until Summer Jam.
---
Another 3rd Place Finish at State Tournament
5/19/14 - 09:45 PM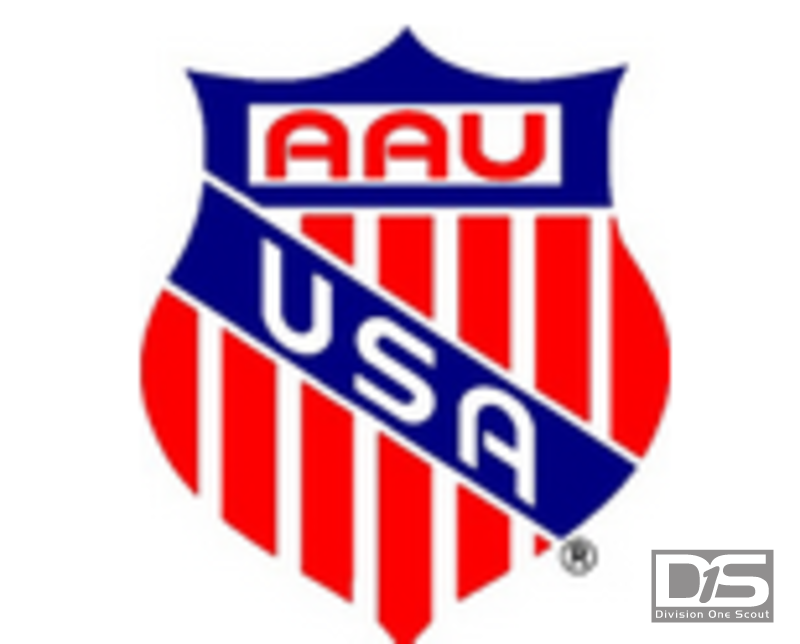 North Tartan 14 West was excited for the State Tournament and competed all weekend. NT14W opened with a 56-30 win over High Impact getting 11 points each from Sidney Wendland and Tori Andrew. The team defended hard all game and shared the basketball all game. In the quarterfinals, NT14W outdueled MN Stars Borrowicz in a tough defensive battle winning 37-27. The team only shot 27% in the win but defended and rebounded hard helping earn a berth to the semifinals. NT14W played the 2-seeded MN Fury in the semifinals. The first half was close with leads changing multiple times. In the 2nd half NT14W went cold and didn't get enough key stops eventually leading to a 47-55 loss. Alayna Johnson scored 10 points in the loss. NT14W then played the Metro Stars, a team that beat NT14W in the Qualifier. NT14W bounced back from a tough loss in a big way winning the 3rd place game 52-42. NT14W rebounded really good on both sides of the floor and executed offensively. Gabi Haack and Lydia Rutten each scored 8 pts in the win. This team continues to compete and battle no matter what and different kids are stepping up each game depending on match-ups and strategy. NT14W continues to put team first and continues to buy into defending hard as a team. Up next is the Summer Kickoff Classic! 10-2 start to the season is a great start...keep developing and getting better!!
---
3rd Seed Before and After Qualifier
5/5/14 - 09:15 PM
North Tartan 14 West was preseason ranked 3rd in 9th grade placing them in the pool with the 1, 5, and 7 seeds. NT14W opened with their sister team in NT 14U. NT14W missed a lot of early easy shots and immediately fell behind to NT14U. The team kept battling and kept competing to get the game tied late in the game. With less than 10 seconds remaining, NT14W ran a screen and roll with Maddie and Alayna that was executed perfectly giving NT14W a tough 50-48 win. NT14W then went up against the 7-seed Thunderbirds who always seem to play their best, toughest game against us. Brooke Tonsfedt and Halley Busse each scored 10 points and Tori Andrew chipped in with 9 points giving NT14W the 57-50 win. Up next was the 5-seed Metro Stars who are really disciplined and execute well. NTW went super cold in the 2 point loss going 4-26 from 3pt land and 9-21 from the free throw line. NTW finished 2nd in the pool and would line up against North Tartan 14 Silver with the winner getting the 3 seed and the loser earning the 4 seed at State. All 11 kids scored and contributed in the 68-23 win. NT14W finished with the 3 seed and are set to open with the SoMN Fury at the State Tournament.
---
Champions at the Battle on the Hardwood Tournament
4/29/14 - 07:27 PM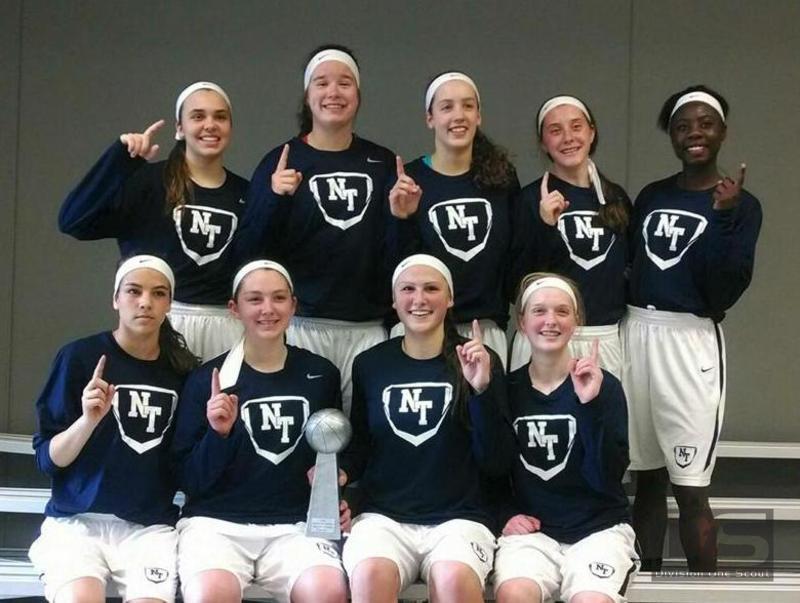 Champions!
North Tartan 14U West started the season with 4 straight wins and a championship at the Battle on the Hardwood. The team played incredible defense all weekend giving up an average of 25 points per game. Ball pressure, deflections, floor dives, charges taken, and team rebounding all led to the defensive stops. Offensively, the team was incredibly unselfish finding the open player on fast breaks and moving the ball to get the best shot possible. The team shot 49% on the weekend also going 50% (17-34) from 3pt range. Up next is the State Qualifier where NT14W drew a really tough pool. The teams in this pool finished 1st, 3rd, 4th, and 5th last year at this age level. We welcome and desire the challenge of great competition!! Keep getting better!
---
It's Go Time!!
4/21/14 - 07:16 AM
Parents and Players,
Super proud of your daughter's attitudes, efforts, and their ability to pay attention to detail!! They are developing quickly and that's what this is all about. This first weekend's tournament information can be found here. See you Saturday!!
---