North Tartan 13U Wins State AAU Championship
5/19/14 - 01:20 PM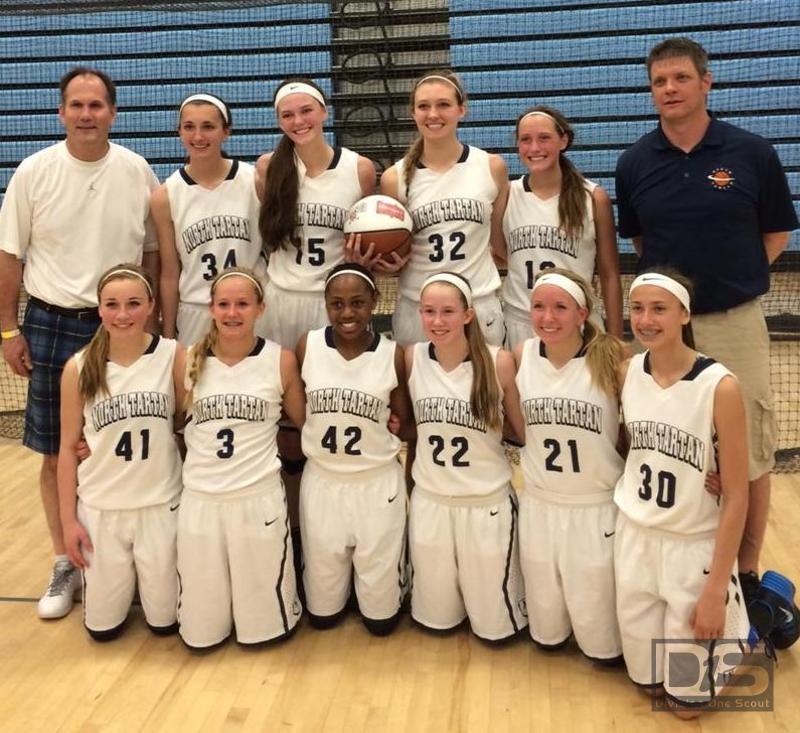 The North Tartan 13U team won the 2014 State AAU Championship. They played four games in the tournament. In the opening round they defeated the Minnesot Fury Gold team by a score of 47-16. The defensive intensity in this game was very good. They held the Fury team to only 16 points and had numerous steals, that led to easy scoring opportunities. In the second game they played the MN Stars- Phelps team and won by an impressive score of 48-27. The third game of the tournament was a rematch from the qualifier against the MN Fury Blue team. In the qualifier the game was very close and North Tartan held on for a slim 5 point victory. The 2 weeks of practice between the tournaments must have paid off as in the State tourney, North tartan won by an impressive 50-27 score. The Fury had a tough time establishing their offense as the defensive intensity dispalyed by North tartan was outstanding. They made it very difficult for the Fury to score and in the meantime were able to get things going offensively and came away with an easy victory. The championship game was a rematch from last years State Championship game and matched two rivals. 43 Hoops and this North Tartan team have had some very close games the past two years and this game would prove to be no different. 43 Hoops jumped out quickly to a 14-4 lead. North Tartan rebounded and would lead by 1 at the half. The second half of the game was back and forth, North Tartan was able to put a run together and lead by 7 at one point. But, 43 Hoops would rally and keep the game close to the end. North Tartan was able to convert free throws at the end of the game and came away with an impressive win over an excellent 43 Hoops team by the score of 42-41.
Winning the State title was an excellent team effort with all players contributing important roles to the team victories!
---